Daigo Naito, formerly known as Daigo Stardust, was born on April 8, 1978 in Tokyo, Japan. This singer-songwriter, actor, completely versatile artist is known for his fun and flashy attitude. His performances are never boring as his outfits alone are something that watchers look forward to. Why is this? He is simply one artist known for performing with his unique faux fur coats and even sequined cowboy outfits; we all know that it requires much confidence to be able to wear outfits like those.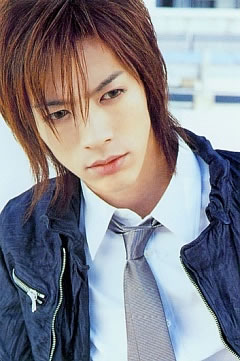 We can say that stardom isn't at all new to this great talented man. His family members are known for specific fields also in the entertainment industry, more specifically, his older sister Eiko Naito or Eiki Eiki, is a known manga artist. In line with this, Noboru Takeshita, his maternal grandmother, is in fact the former prime minister of Japan.
Focusing on his acting career, Daigo is known for his several appearances in Films, Drama, and Anime. Some of his film roles were Nozomu Taiga/Ultraman Zero of the film Ultraman Saga in March 2012 and Stand Up! Vanguard where was given the role of Daigo. Some of his drama shows include Love Shuffle and Stand Up! where he was Yukichi Oishi and Shin, respectively. In April 2009, he was part of the Anime film Detective Conan: The Raven Chaser and in 2012, the Cardfight!! Vanguard.
We can say that his acting career is nothing to what he has achieved in the world of Music. If you are simply a fan of J-pop, then every Japanese fan would probably never forget putting Daigo on their list. He is in no doubt one of the best Japanese male singers around. Some of his singles are SUMMER PARTY and Sekai wa Odoru in 2008, Everlasting Luv and Hikari in 2009, Tsukuyo no Itazura no Mahou and Last Pray in 2011. For his albums, there is Go that reached top 3 in charts, Fighterz which reach # 7, Big Bang! which is #8, and one of his mini albums, B.R.Z Acoustic, which reached #9.
Daigo remains to be idolized by many. We can say that his fame will go on for years and nonetheless, be aspired by many. He is a representation of the many talented people in Japan and if you happen to look for quality entertainment, then this country will sure provide you with your every need. Surely, you will hope to be even one of Japan's famous people!
Images by plaza.rakuten and jpopasia